Postet av Tromsøstudentenes Idrettslag den 1. Mai 2019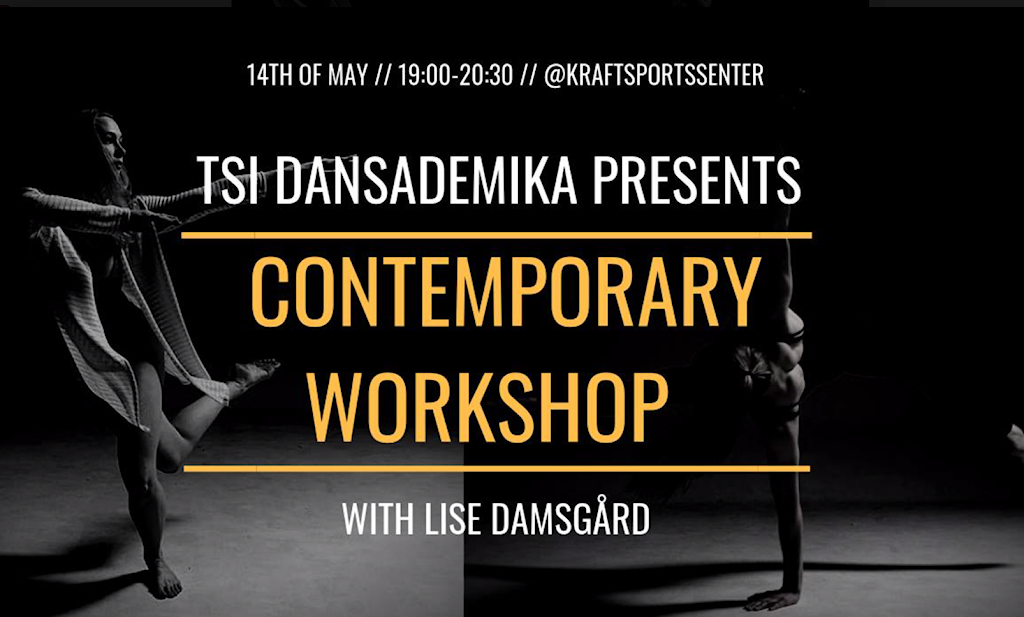 14th May 2018 | Finally, it's time for the last WORKSHOP of this semester. We are lucky enough to have Lise Damsgård as our Contemporary instructor @ Kraft sportssenter. This WORKSHOP is for NEW and EXPERIENCED dancers.
If you have knee pads at home, bring it with you (just in case ;) )

PRIZE:
Member - 50kr
Non-member - 100kr

Bring your friends and DANCE with us!
---
0 Kommentar
Kommentarer
Logg inn for å skrive en kommentar.
Siste fra Tromsøstudentenes Idrettslag